Reiki (ray-key) is Japanese for 'Universal Life Energy' and is also a word used to describe a system of natural enery healing. Reiki treatments have been found to help the body physically, emotoinally and spiritually. It is a traditional healing method which is not bound to any specific religion or belief system.
It is a treatment that anyone can enjoy. It can be used alongside other conventional or complimentary therapies and can be a great help in the relief of stress.
Both systems of treatment can be used alone or together.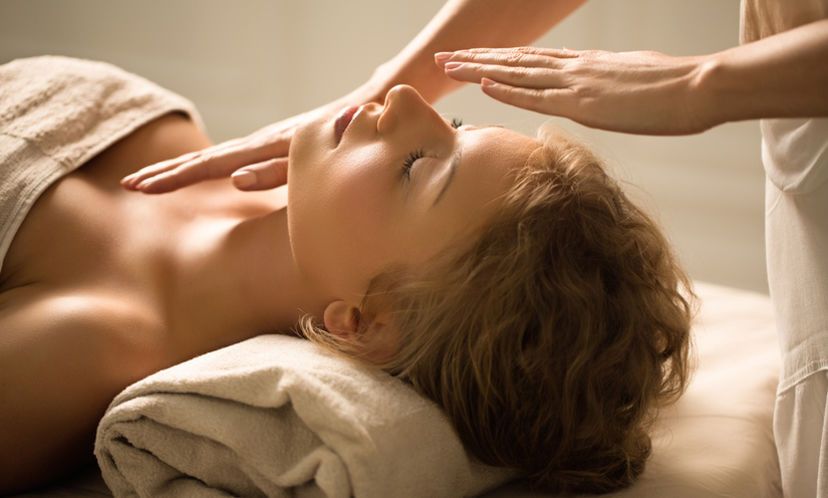 Benefits of Reiki Treatment
The method of receiving Reiki is simple. The recipient remains clothed and lies in a relaxed state upon a therapy couch.

The Practitioner gently places their hands in a series of non-intrusive positions on or near the body. There is no massage or manipulation.

Reiki treatments can induce feelings of peace, contentment and deep relaxation, thus promoting the ability to cope with the stresses of life.
Reiki can be beneficial in the short term and can also provide ongoing support and comfort to those coping with long-standing and chronic conditions.
Reiki practitioners are not trained in diagnosis and will not predict any specific outcome from the treatment. Anyone concerned about specific health needs should consult a medically qualified doctor.

Book a Treatment

Initial consultation and treatment costs £45 and

lasts for approx one hour.
Subsequent sessions cost £40 and last for approx one hour.

To make an appointment, or for further information, call

Lauren on 07903 600775, or email otherworld_gallery@btconnect.com